Monos Luggage Reviews: Is It Worth It?
6 min read
Read this Monos luggage review and then decide whether to buy one.
In the market, there are many different brands of luggage. The performance, dependability, and safety of each product vary, though. One well-known brand with a solid reputation among travelers is Monos luggage. Online suitcase searches might lead you to Monos.
Due to its diverse selection of luggage, Monos, a relatively new travel accessory brand, is quickly becoming more popular. But how do they perform? Although Monos luggage is missing a few "extras" like a USB charger and suitcase expansion option, this luggage brand beats out its competitors in terms of high-quality materials and durability.
Does it, however, maintain its caliber? Does it merit the cost? An in-depth analysis of the Monos luggage is provided to find out.
What is Monos Luggage?
A variety of travel-related products are offered by the Vancouver-based company Monos. Its range of high-end travel bags and luggage, however, is its specialty.
Every Mono bag has a clean, fashionable design with lots of useful features. The quality of Monos luggage is what sets it apart from the competition.
In order to make its products last longer, Monos also positions itself as an ethical brand by sourcing sustainable and premium materials. The company has net-zero carbon emissions and is certified as climate neutral.
Here is a good option if you prefer eco-friendly and non-cruelty products in your purchases.
Pros of Monos Luggage
Stylish design
Unique color options
Sturdy but lightweight construction
Thoughtful organization
Adjustable telescopic handles
Cons of Monos Luggage
Exterior scuffs too easily (Monosincludes a cleaning kit)
The laptop compartment does not fit larger laptops
Free shipping is a bit slow
Notable Features of Monos Luggage
Here's a brief highlight of what Monos has to offer:
Practical and Timeless Design
You should consider the suitcase's design as well when shopping for one. Not only beautiful to the eye but also useful, a well-designed Monos travel bag. Monos appears to comprehend this completely.
You'll notice a timeless classic design whether you purchase Monos Carry-On or Carry-On Pro luggage. The designs look elegant even though they are not particularly eye-catching. Regardless of size or features, all Monos luggage has a uniform appearance.
Monos places a higher value on toughness and functionality than on aesthetics. They include internal compression systems, YKZ zippers, TSA combination locks, and telescopic handles on their luggage.
High Quality
High-quality bags and luggage are well known to be produced by Mono. Their bags and luggage are made of top-notch materials. The business claims to have put its products through 40 tests in order to thoroughly evaluate them.
For instance, they perform tumble tests. They put their 16 kg of luggage inside a rotating room filled with obstacles. There are 25 cycles in this test.
They also run tests on mileage. On a bumpy treadmill, Monos suitcases are rolled at a speed of 4 km/h with a 25 kg load and an additional 7 kg weight on the telescopic handle.
The business additionally performs a telescopic handle jerk test. The telescoping handle lifts and lowers the loaded luggage 300 times.
Adaptive Handles
All suitcases come with a retractable handle. The handle can be quickly released because the release button is located on the underside. High-grade aluminum is used in its production by the company. The telescopic assembly was specially made to fit at different 45-degree angles, which lessens lateral and torsional movement.
TSA-Approved Locks
The Transportation Security Administration (TSA) was established in the US in 2001. A lock is an essential feature you should consider when purchasing luggage.
The reverse coil zippers or aluminum frames are secured in Monos suitcases by built-in TSA-approved locks. It's not necessary to lock your suitcase with any additional security locks.
Durable Exterior
While lightweight, Monos luggage is also very durable. The exterior of the suitcase is flexible and strong thanks to polycarbonate, which the company uses. They employ materials of aerospace quality, which recover their original shape after impacts.
Hinomoto Lisof Silent Run Wheels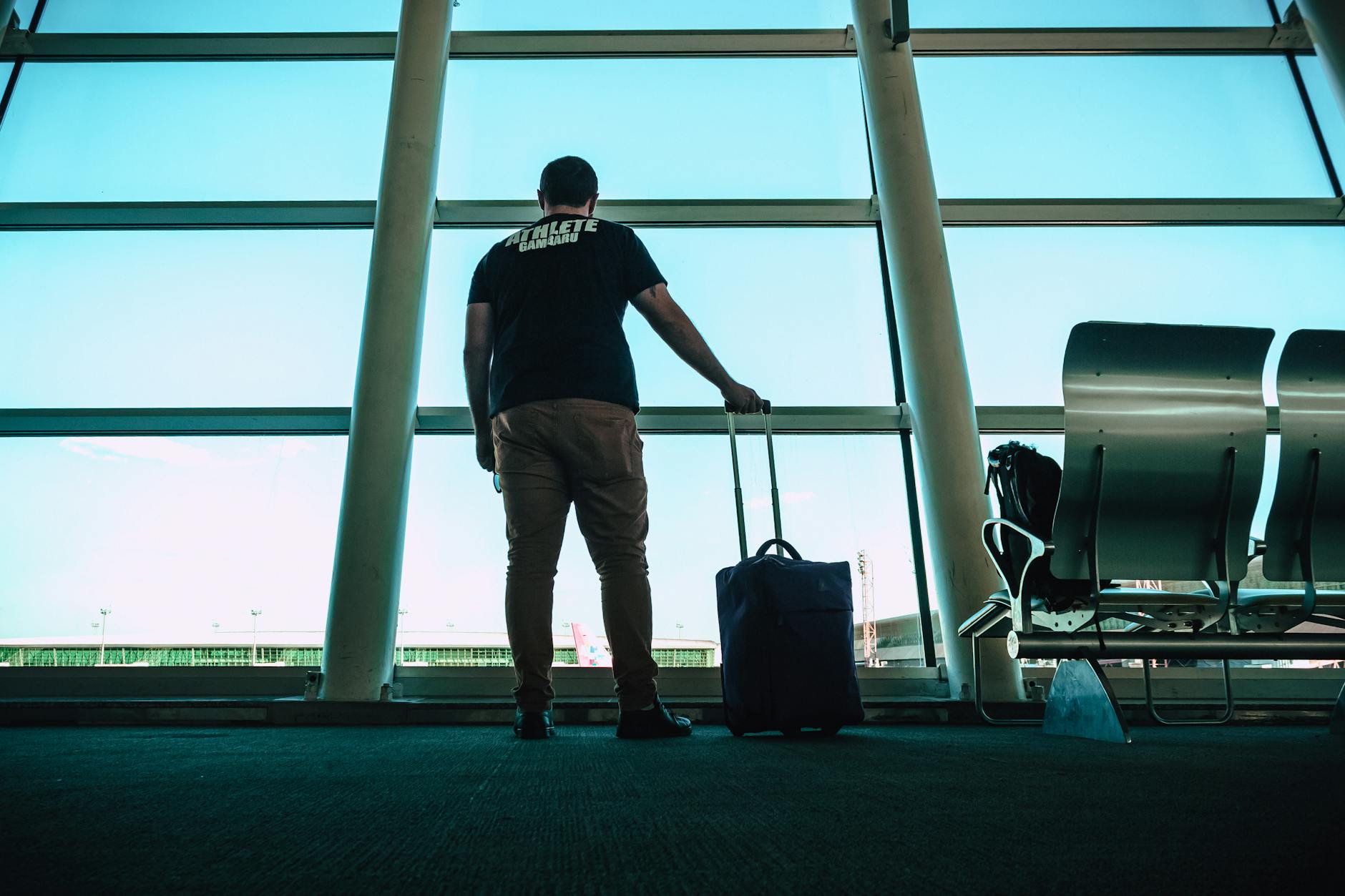 You can quickly move your suitcase from one location to other thanks to trolley wheels. However, not all luggage manufacturers use top-notch components for their wheels. Wheels made by Hinomoto Lisof Silent Run are used on Monos suitcases. They are hushed to a whisper. The double-spinner wheels on every Monos suitcase provide added comfort, sturdiness, and performance.
Multiple Compartments
You will find useful zippered storage compartments in the majority of Monos luggage bags. They have a built-in compression pad that enables you to pack additional items.
An exterior laptop compartment is a feature of Monos luggage. You also receive interior zippered pouches for small items.
Monos Warranty
For the life of the original owner, every suitcase from Monos is covered by a lifetime warranty. Additionally, they provide a 100-day trial period on their luggage so that you can test it out indoors and outdoors (but not while you're traveling) before deciding if you want to keep it. This is a key factor in the company's advantage over rivals.
Their warranty covers the following damages:
Broken zippers
Cracks or breaks in the shell
Wheels handles, or telescoping handles that break off or are no longer usable
However, this warranty does not apply to cosmetic harm, alterations, or tampering.
Where to Buy Monos Luggage?
If you decide you want to go with a Monos suitcase, the best place to buy it is from their own website. You can only get the lifetime warranty in this way. If you get the suitcase and don't like the color as much as you thought you would or just generally change your mind, you can return it within the 100-day trial period (before you take it on your trip!).
With the exception of Nordstrom, Monos does not currently have a flagship location and is not available in the majority of stores.
Naturally, you could also browse used-goods portals like Poshmark, eBay, Facebook Marketplace, and others. for used Monos luggage.
Monos Vs. Away: Which One's Better?
The luggage company Away and Monos are very comparable. Their suitcases are comparable because they both have an internal compression system, a TSA lock, silent wheels, and a polycarbonate shell. Away provides a 100-day trial period for its purchases, similar to Monos.
Monos excels in its straightforward yet elegant design and color palette. Additionally, it is built stronger and more robustly.
The collection at Away offers a lot more options if you prefer more variety. Additionally, the models made of aluminum include a charger and ejectable battery that can power up to 4 devices. Read our in-depth review of Away Luggage!
Your needs and preferences will ultimately determine which option you select.
Final Thoughts: Monos Luggage Reviews
We can conclude from the reviews of Monos luggage that it is definitely worthwhile to try. It has a polycarbonate shell, TSA-approved locks, silent wheels, and an internal compression system. The company has net-zero carbon emissions and is neutrally certified, in addition. In addition, they provide a 100-day luggage trial period.
Why not begin your plans now that you have your suitcase?
FAQs
Is Monos Luggage Heavy?
This suitcase can hold all of your clothing, a laptop, and other belongings even if your trip lasts longer than 15 days. It has a 70 L volume holding capacity. When you consider its carrying capacity, it is not actually that heavy. It weighs 9.5 lb only.
Does Monos Have a Lifetime Warranty?
All luggage from Monos purchased directly from us is covered by a lifetime warranty that is given to the product's first owner. We also offer a lifetime warranty on all Monos products purchased from authorized third-party merchants.